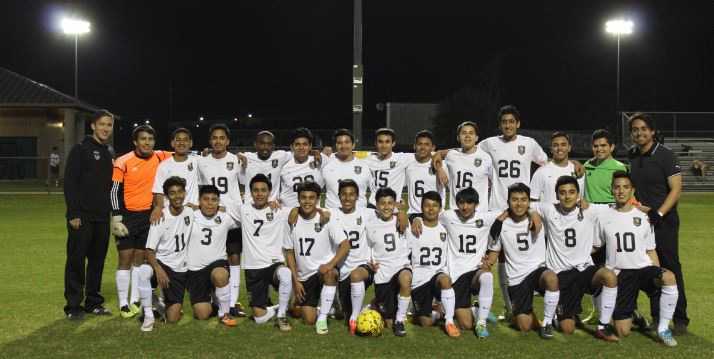 News
All soccer players must have a physical completed before the first day of school to participate in practice. Download the form, visit a clinic, and bring the completed form on the first day of school. AISD Physical Forms and Information
For full coverage of the 2015 season, please visit us at www.laniervikingsoccer.weebly.com
---
2016 Schedule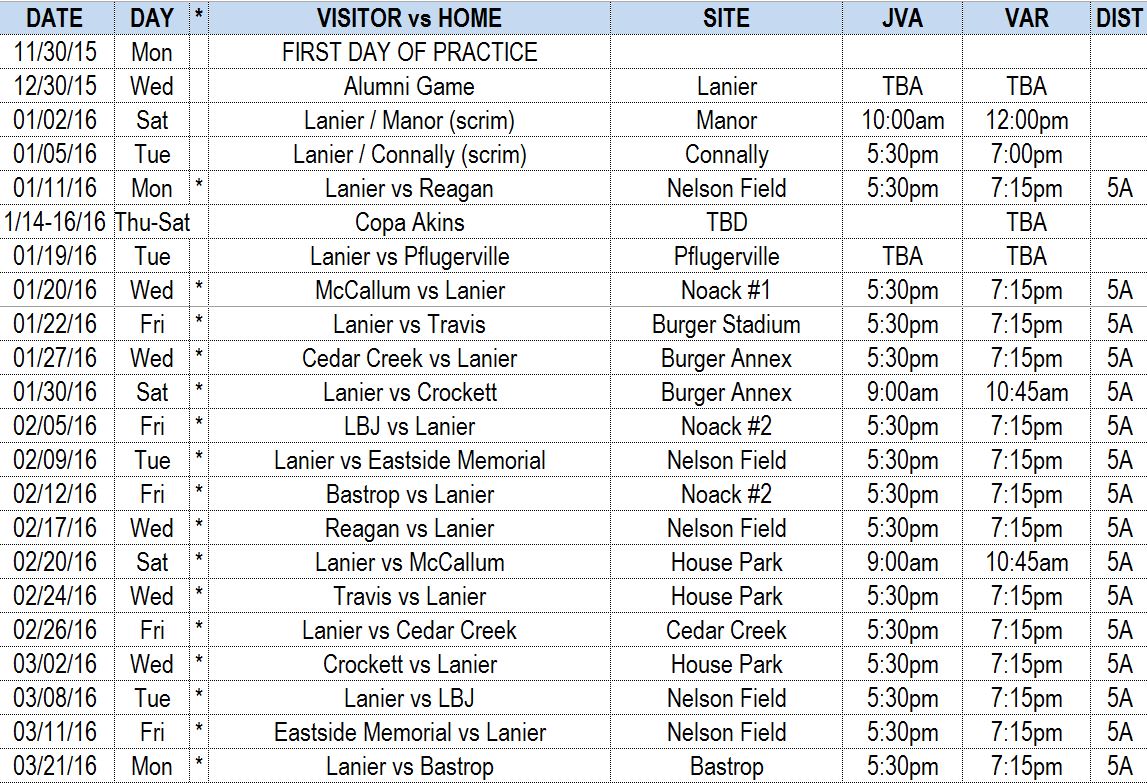 ---
2015 Awards
Academic All-State – Alejandro Rojas
Honorable Mention All-Region – Erick Villalba
1st Team All-District – Erick Villalba
2nd Team All-District – Ervin Orantes
Honorable Mention All-District – Pabo Brito, Rolando Leyva, Alejandro Rojas
Player of the Season – Erick Villalba
Young Player of the Season – Josue Maldonado
---
Coach's Bio
Chris Hellums is a 2nd year head coach of the Boys Soccer program at Lanier. He holds a National "D" Coaching License from the US Soccer Federation. Coach Hellums graduated from Rice University with a BA in Economics and earned a MA in Education from the University of Texas.
Foad Idais is a second year freshman soccer coach at Lanier. Coach Idais has also coached football and baseball. He graduated from the University of Texas in 2011 with a BA in History.
Ramiro Gonzalez, central Texas native, holds a degree in Molecular Cell Biology from The University of Texas at Dallas. He also played from 2007 to 2009 for the men's soccer team, where they claimed the 2007 American Southwest Conference Championship. Gonzalez is a returning 5th year assistant coach at Lanier for Boys Soccer.
---
Team Photos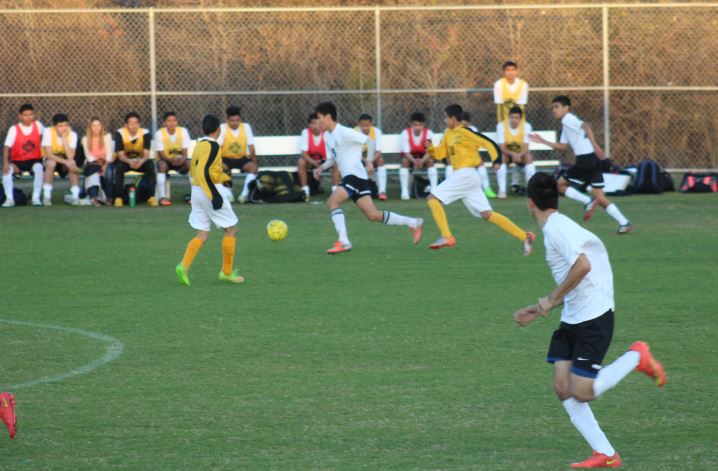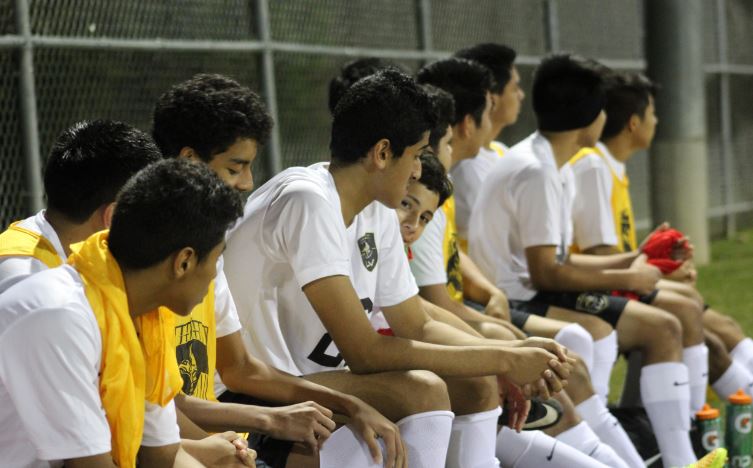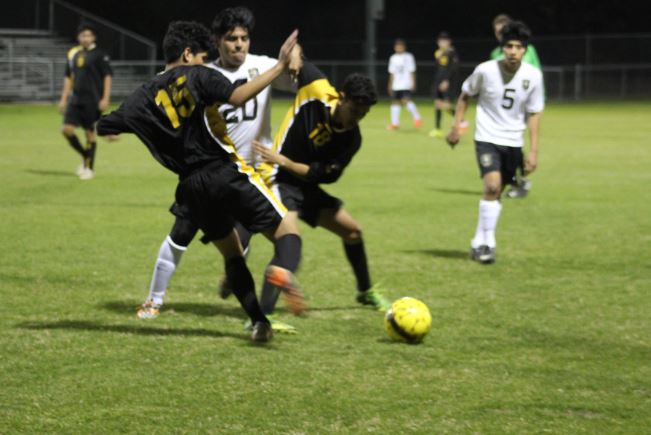 ---
Sponsors
Please support our sponsors