Principal's Message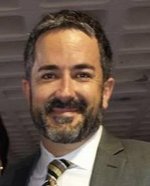 Lanier had an amazing year last year. We had a state wrestling champion, increased our attendance to over 93%, raised graduation rates for the Class of 2013 by nearly 6 percentage points, scored higher than the state in many cells on the EOC exams, ranked number 2 in our school group for student growth on the EOC exams and had more juniors pass all their exit level TAKS on the first administration than ever before!

This year promises to be an even better year for the Vikings. We do not have many new teachers this year, but the ones we do have are top notch. I know we have the very best staff possible ready to help the students reach all of their goals and prepare for post-secondary opportunities

Last year, we began implementing a new program on our campus - Positive Behavior Interventions and Supports (PBIS). PBIS is designed to help our Vikings in all areas of their lives as students. And this year, we are bringing PBIS into the classrooms. As a result of PBIS, students will gain the tools needed to exhibit Pride, Respect and Responsibility in all they do.

For families, we have two HUGE new programs for you. The first is a Family Resource Center. We have a new Parent Support Specialist, Jeff Kazmierczak, who will be bringing you many new classes and services. Please be sure to stop by and check it out!

As a reminder to parents and students, classes begin at 9:00 sharp. You need to be on campus by 8:45 to give yourself time to get what you need and then be sitting in your seat when the last bell rings. Good attendance is a critical success factor. Be here and on time in order to be the best Viking you can be!

Please do not hesitate to call if you have any questions, concerns or suggestions.