Lanier PTSA Membership Drive (Deadline Oct. 15th)
Why is joining Lanier's PTSA such a BRIGHT idea? We are encouraging parents to be a STAR in your child's life and join our PTSA. The PTSA sponsors many of our favorite activities, including: Fall Festival, Family Holiday Dinner, Teacher Appreciation and so much more! High school students, you can join too & have a voice!
Single Membership Contribution - $10
Family Membership Contribution - $20 (2 parents + student)
Student Membership - $5
Please make checks/money orders payable to Lanier PTSA and drop off in our main office or mail to:
Ms. Michelle Caldwell (Secretary)
Lanier High School
1201 Payton Gin Road, Austin, TX 78758-5338
---
Lanier High School Principal Selection Information
---
Lanier Athletics is pleased to announce the debut of our Lanier Online Store - get your Lanier gear here!! www.bsnsports.com/mts Enter Access Code anders4ZU to Log In from 10/2 to 10/9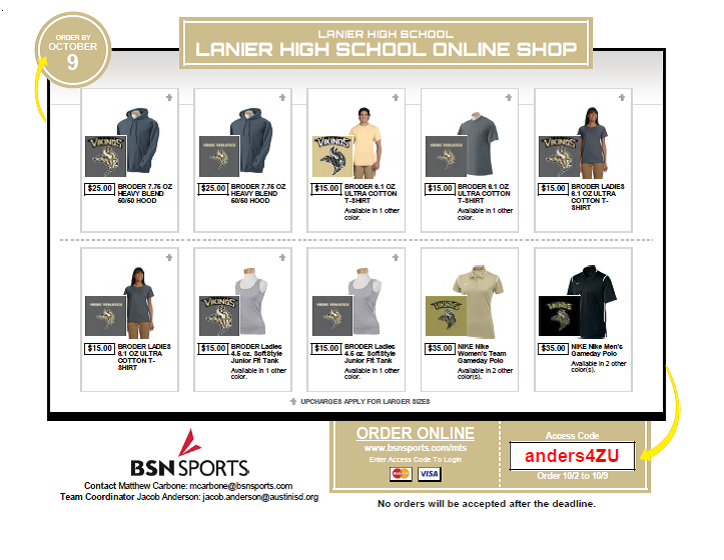 ---
Click here for upcoming College and Career field trips and representative information.